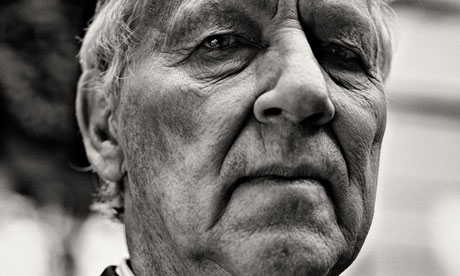 Qualche anno fa, Werner Herzog viaggiava su un volo interno da qualche parte in Colorado quando il carrello per l'atterraggio smise di rispondere ai comandi. Avrebbero dovuto fare un atterraggio di emergenza. La pista era coperta di schiuma e vari camion dei pompieri erano pronti ai lati. "Ci fu chiesto di piegarci e portare la testa sulle ginocchia e abbracciare le gambe," racconta Herzog, "ed io mi rifiutai." La hostess si arrabbiò molto, e il copilota uscì dalla cabina e gli ordinò di fare quello che gli veniva chiesto. "Io dissi 'Se non ce la facciamo voglio poter vedere cosa mi sta arrivando, e se sopravviviamo, voglio vedere anche quello. Non metto in pericolo nessuno se non mi metto in questa stupida e per niente dignitosa posizione.'" Alla fine, l'aereo atterrò normalmente. Herzog fu bandito a vita da quella linea aerea che però, e ride, fallì due anni dopo. Herzog racconta questa storia per dire come ha intenzione di affrontare qualsiasi cosa che gli viene contro, come se qualcuno lo mettesse in dubbio. Il regista tedesco, ormai vicino al suo settantesimo compleano è diventato una leggenda per come affronta situazioni che molti altri eviterebbero.
Esce il nuovo documentario di Werner Herzog: Into The Abyss: A Tale Of Death, A Tale Of Life, sui condannati a morte in una prigione del Texas.
Qui
tutto l'articolo del Guardian, con intervista.